Sattva Retreats are delighted to be returning to our distinctive 5* yoga retreat in the heart of the beautiful Cotswolds. Join us on a retreat designed to help you to "reflect, reset, restart", focussing on yoga designed with these principles at its heart. Take a step back from the hustle and bustle of your daily lives and leave feeling completely relaxed and refreshed.  
2 nights from £600 per person
Cotswolds Park Barns is a private, exclusive venue in the heart of the Cotswolds, surrounded by some of the country's prettiest villages that include Bibury, Bourton on the Water and Stow on the Wold to name just a few.

The luxury barns have been created from the original dairy buildings belonging to Cotswold Park House. These listed buildings have been converted to the highest standard with relaxation and comfort in mind.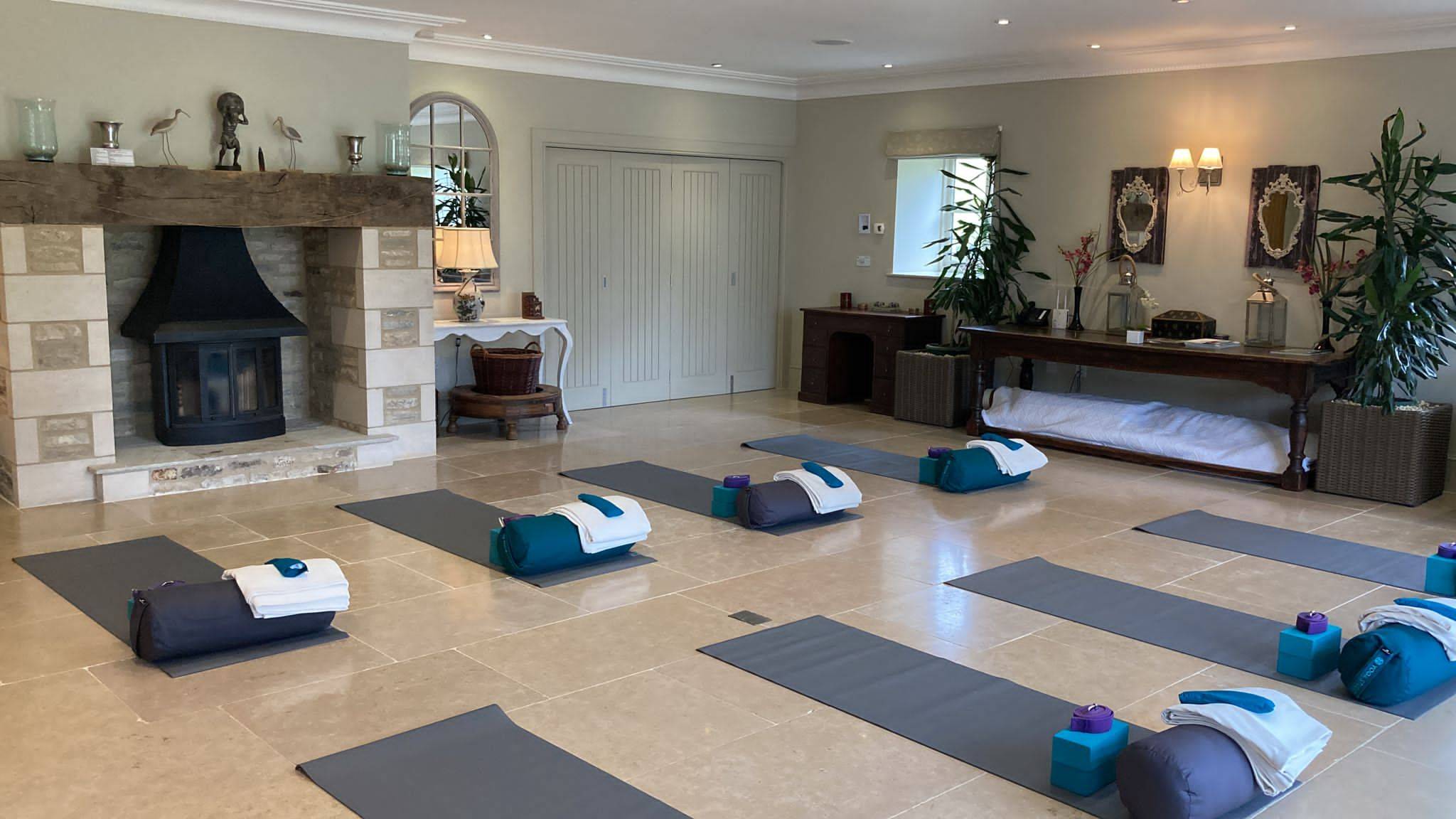 Yoga & Relaxation Programme
Research that suggests we can fundamentally transform our physical and emotional health through our daily habits.
Our retreat is designed to regenerate your body and mind. Mindfulness practices will be interweaved throughout your day as you partake in carefully curated activities. Alternatively, you can simply retreat from the world and take time for yourself.
Each day will start a pre-breakfast morning practice to awaken the mind and body leaving you feeling energised for the day ahead. Evenings end with a relaxing restorative practice to leave you feeling calm and ready to drift off to a restful nights sleep in this peaceful setting.
Expect your body to become lean, strong, and flexible, as your mind becomes calm, clear, and present. You are simply required to show up, be present, and allow the experience to unveil your inherent potential.
You will be supported through the retreat by our team of professional teachers who help assure your safety and enjoyment. You will be challenged and supported by the playful and insightfulness of our teachers from the moment you step on to the mat.
Our guests frequently report improved mood, sharper thinking, better sleep, lower blood pressure, an improved direction in life, prolonged weight-loss, and even the lifting of depression.
All activities and treatments (at extra cost) are optional, you can be involved in as much or as little as you choose.
After a day of yoga and exploration of the surrounding area we understand the importance of a good night's sleep. Cotswolds Barn's beautiful rooms are designed to help you relax and swich off as you drift away in this peaceful setting.
Choose from a double or twin room. Each room is decorated to the highest standard and includes your own modern ensuite bathroom with shower facilities.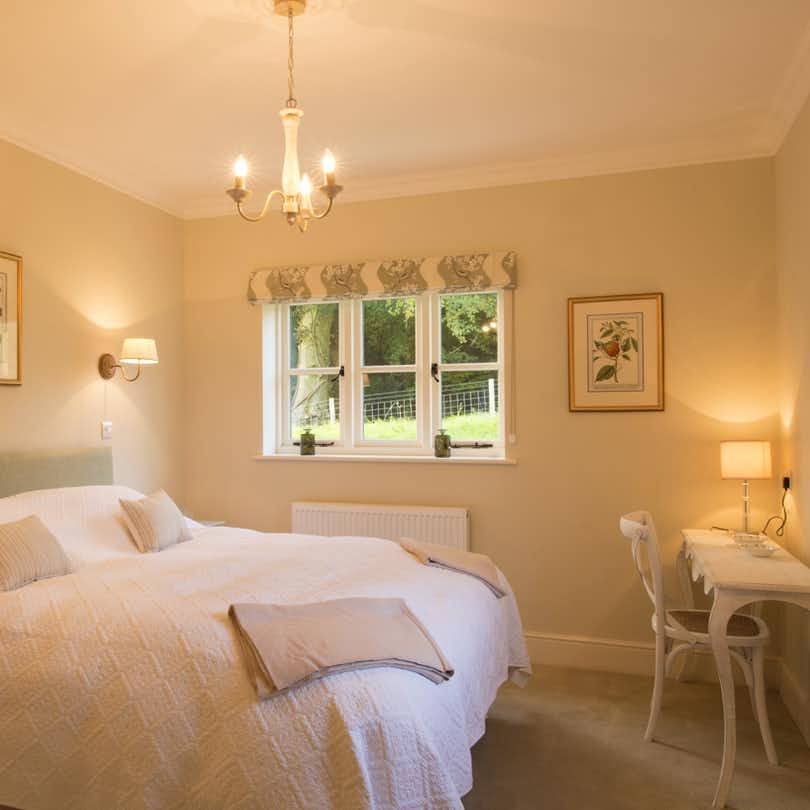 Our retreats focus on both a healthy body and mind, nourishing you from the inside out. Start with a healthy balanced and nourishing breakfast to set you up for the activities ahead. All meals are included so expect delicious vegan and vegetarian lunches and dinners provided by our friend and Sage and Honey that will leave you feeling both satisfied and energised.
Enjoy meals with the group in the venues beautifully restored dining room.
Throughout your retreat enjoy unlimited drinks including, tea, coffee, water, an abundance of fruit and snacks.
The Barns are just 10 minutes from the beautiful market town of Cirencester and 10 minutes from the Regency Town of Cheltenham. They are located within an hour of Cardiff, Bristol, Bath, Newbury, Oxford, Birmingham, Warwick, Worcester, Cheltenham, and Gloucester. You will have free time to relax or enjoy the beauty of the local area immersing yourself in the transformative power of nature.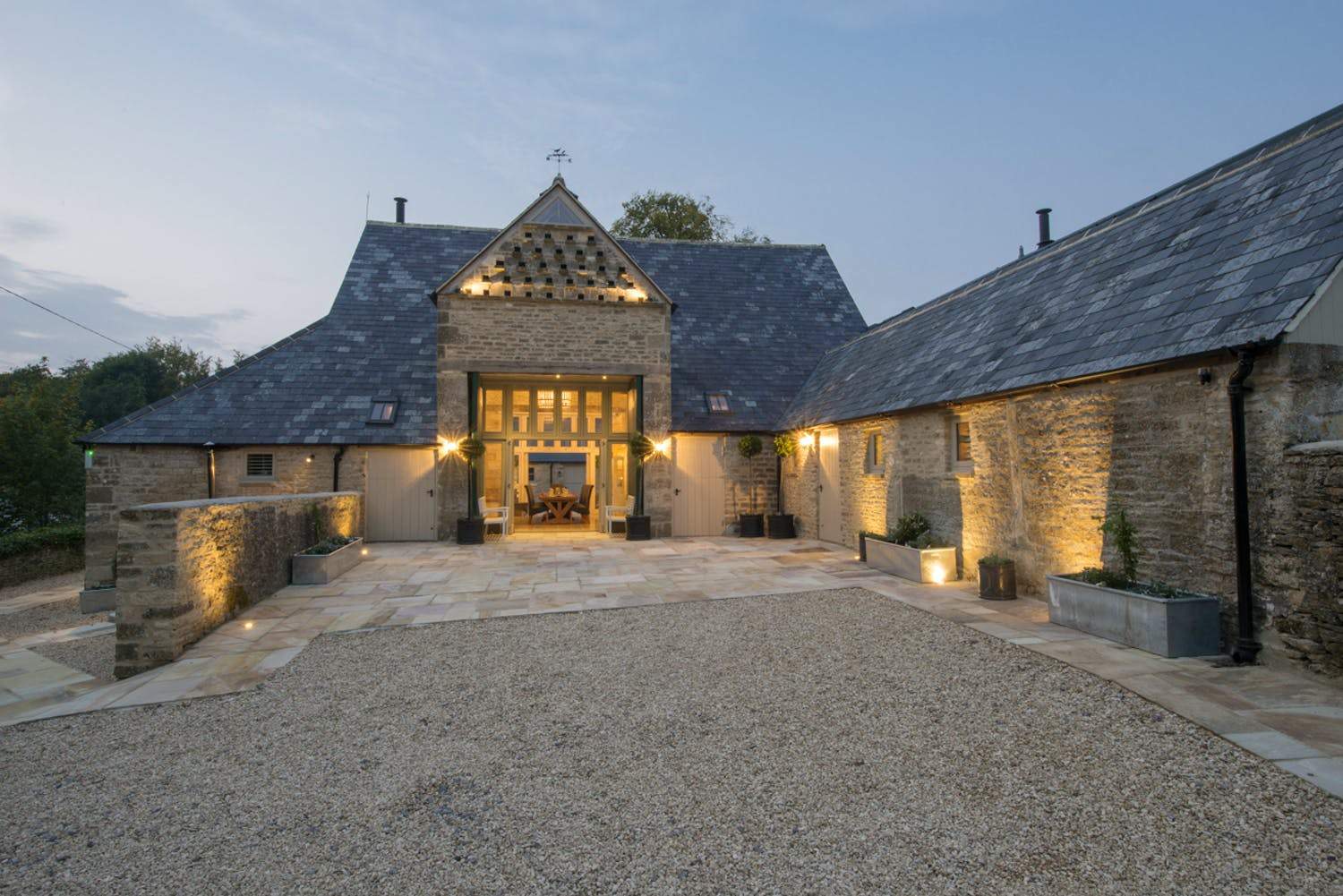 2 nights in luxury accommodation including beautifully appointed en-suite bedrooms (total of 8 beautifully appointed bedrooms for our guests).
Delicious vegan and vegetarian food
Indoor and outdoor areas to practice yoga
Suitable for all levels, minimum age 18
Plenty of free time to relax, nourish, and enjoy the surroundings
Please note treatments are available at and additional cost.
Transportation to the venue is not included in the retreat.
The postcode is GL7 7EL - Important please check directions as the post code does not take you directly to the property.
Note: the track from the road to the house is a bit bumpy and uneven, it its recommended that you do not take a car that has a low height.
Prices start at £600 per person based on two people sharing a double or twin room. Single occupancy options available.