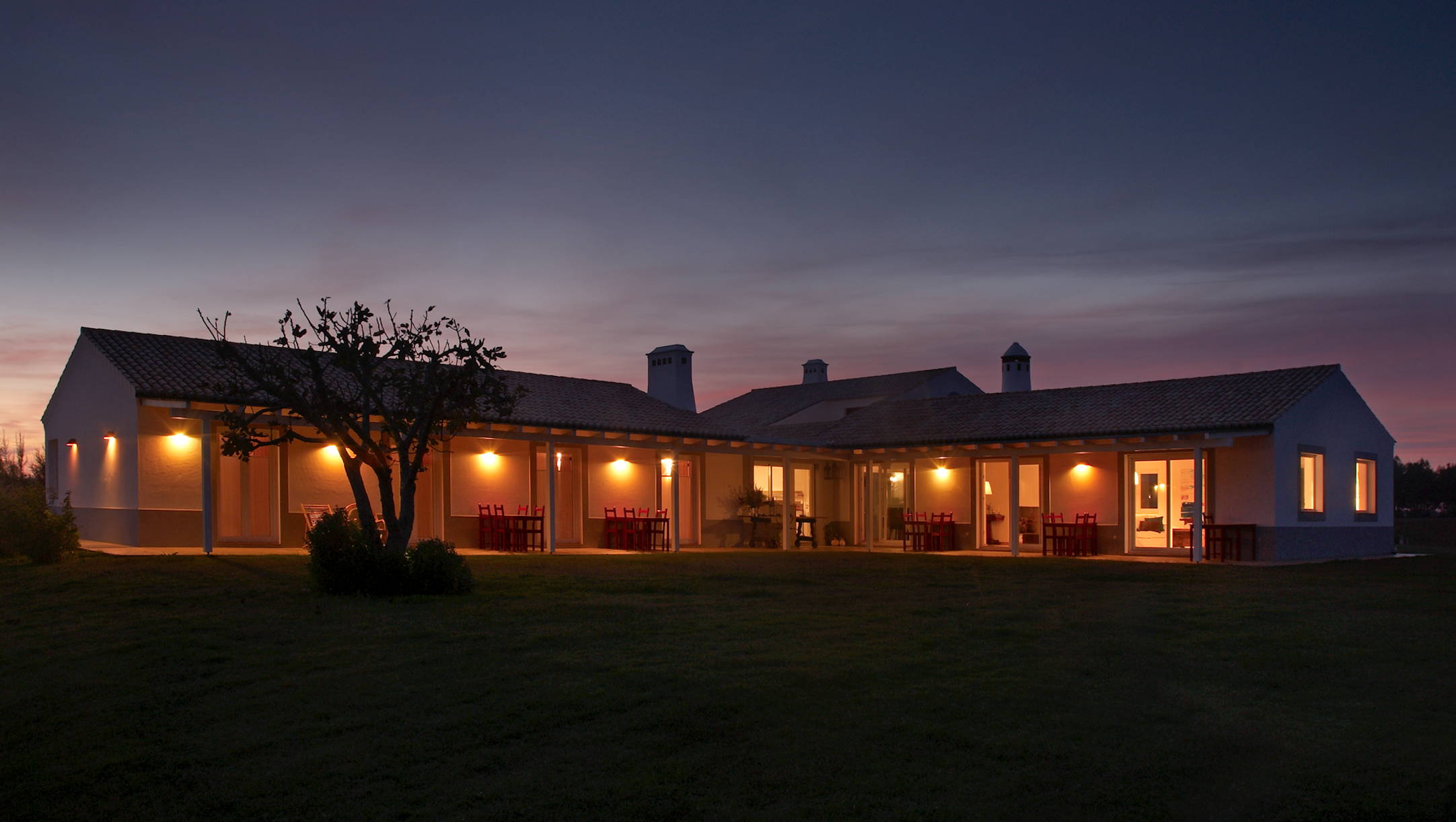 Join us for our 7 night Portugal yoga retreat at Cocoon; a 275 acre farm situated on the breathtaking Atlantic coast of Portugal and learn how to reconnect with yourself and nurture self love.
Cocoon has 11 bedrooms, 10 bathrooms. Each of the clean, elegant rooms opens onto an outdoor courtyard.
Double and triple rooms are available, perfect for travelling with a partner or friends. All double rooms can be configured as twin rooms if required.  
Room options:
Triple Ensuite Room
Double Ensuite Room
Double Room with Shared Bathroom
Prices from £1,200 per person based on three people sharing a triple room or two people sharing a double room with shared bathroom.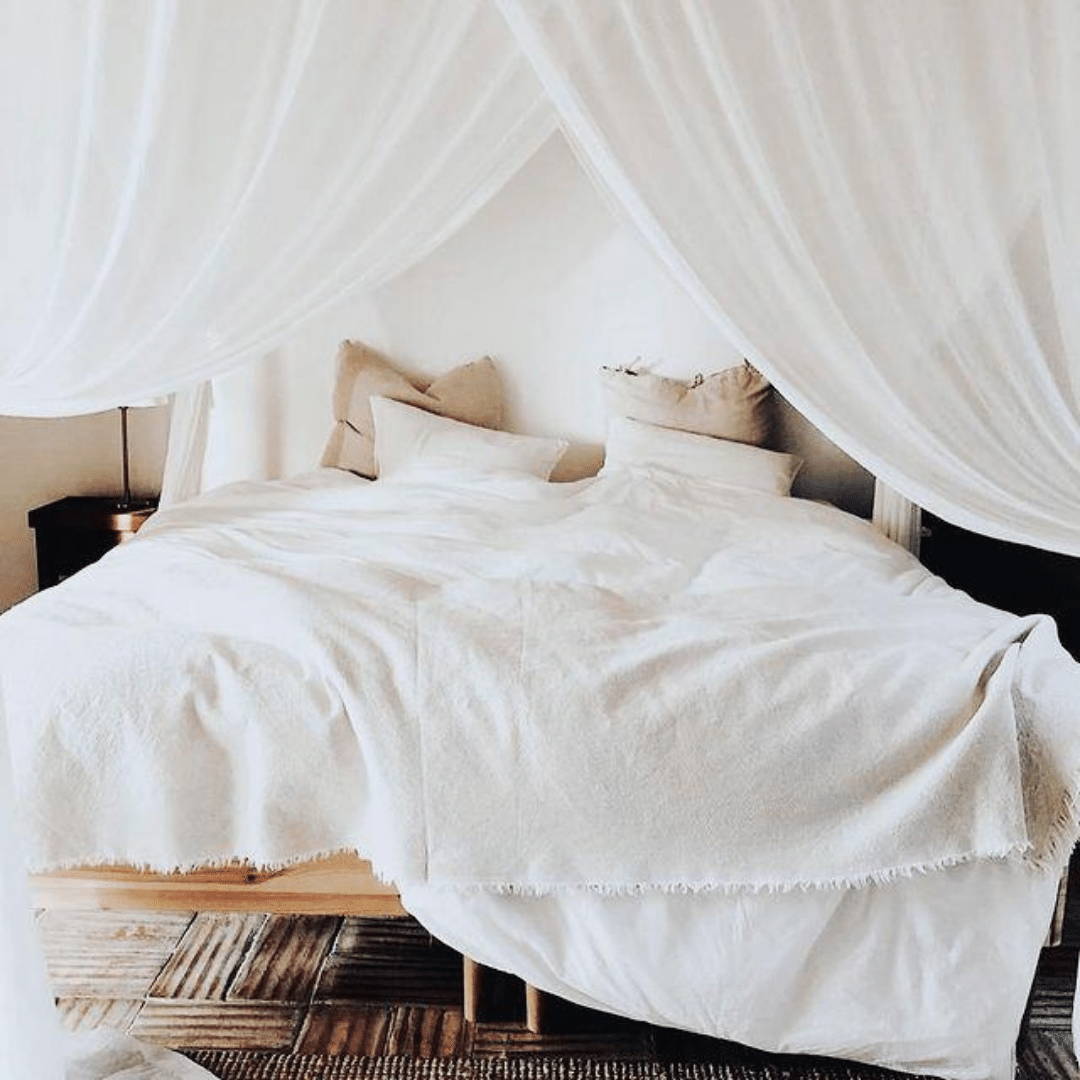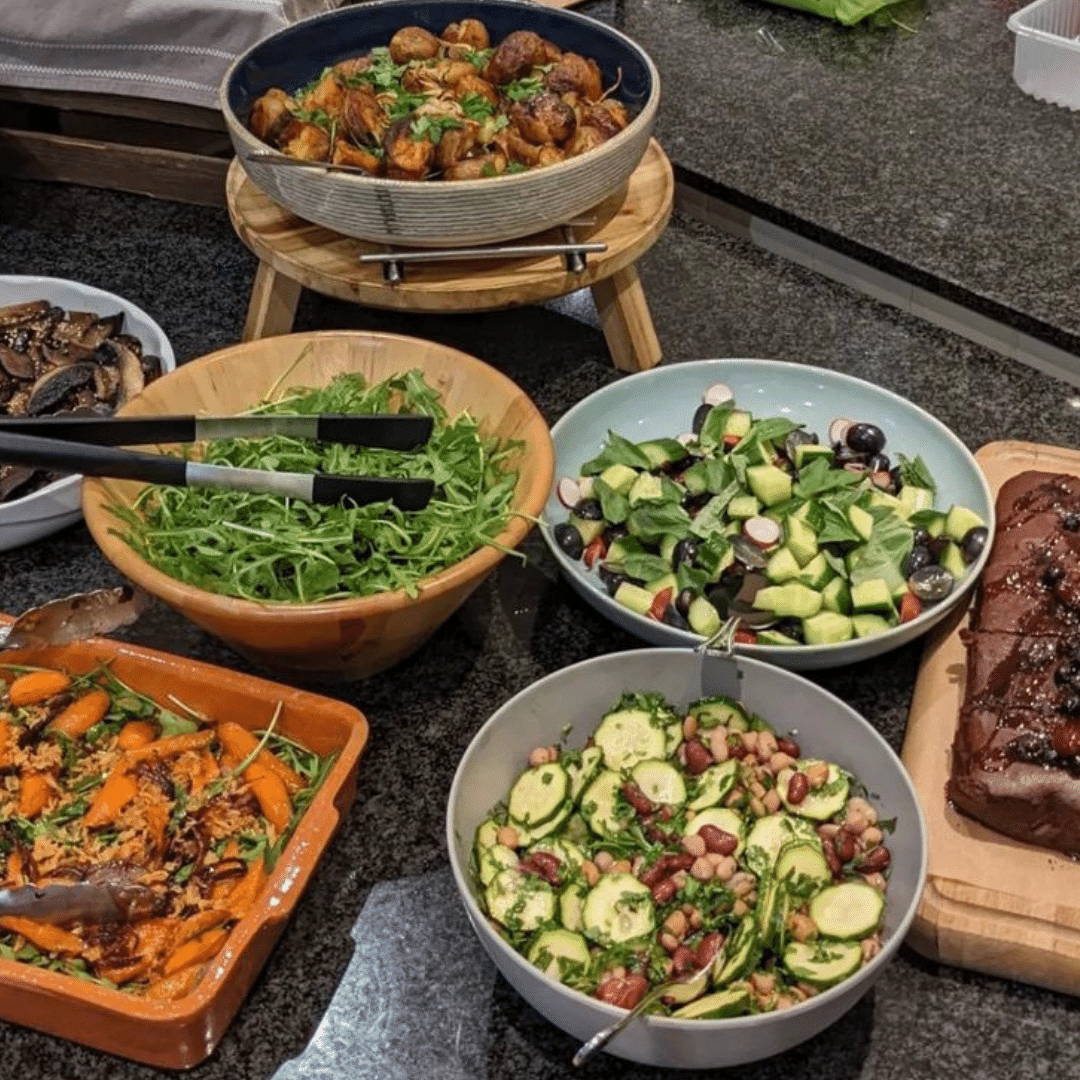 All meals are included and the meals are incredible, including strong coffee, herbal tea and spring water. We believe that a nourishing meal and a delicious feast don't need to be exclusive of one another. Our food is local, with most of our produce coming from either the property or a nearby farm.
A typical breakfast includes eggs, local fruit, Greek yogurt, homemade granola, local honey, homemade jam, slow-rise bread. Lunch is often a bowl; a base of ancient grains like farro, topped with avocado, roasted veggies, nori, or mixed greens. For dinner, expect Indian + Japanese curries, Mediterranean stews, legumes, rice, salad and dessert. We also have an outdoor, wood-fired Pizza oven.
We have both indoor and outdoor options for your yoga practice during your stay at Cocoon.
The indoor shala is light filled and has enough windows and doors for the air to circulate freely. The floor is hand-made traditional Portuguese Santa Catarina tiles, which are both beautiful and a joy to practice on.
The larger outdoor shala has wood floors, and is shaded by a handful of old growth pines. The outdoor shala has no walls, and is a 3-5 minute walk from the house. It's especially wonderful for morning practice, as the fog rolls in.  
Your retreat includes a programme of yoga sessions created by your retreat leaders to help you to reset and reconnect with your mind and body including both active energising yoga flow sessions to start your day and calming restorative practices to help you wind down at the end of the day. Mindfulness activities will be interwoven througout your stay to help you remain present in the moment.
All activities are optional to allow you to shape the retreat just for you. Ther week also includes plenty time for yourself to relax or go exploring the venue or its stunning surrounding area.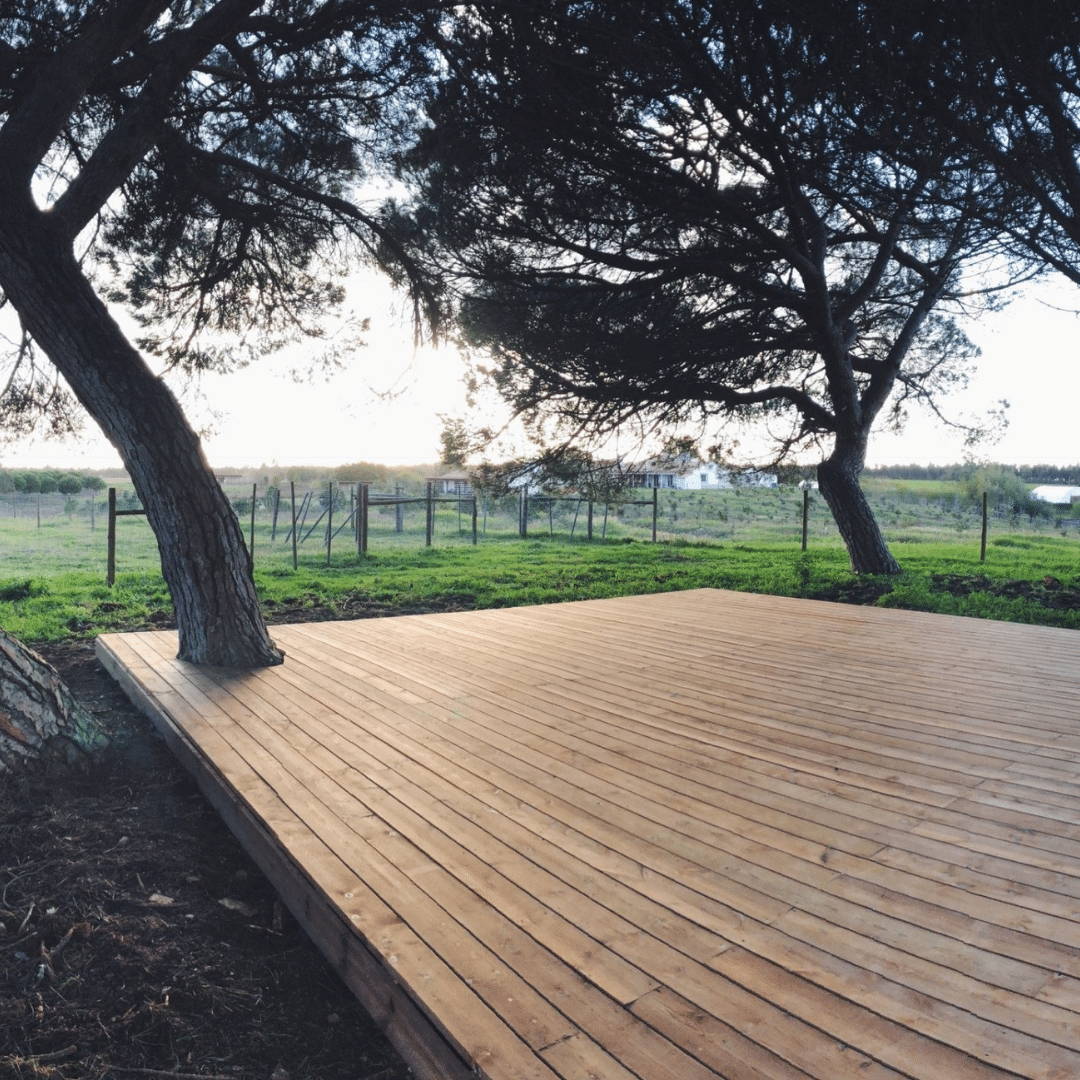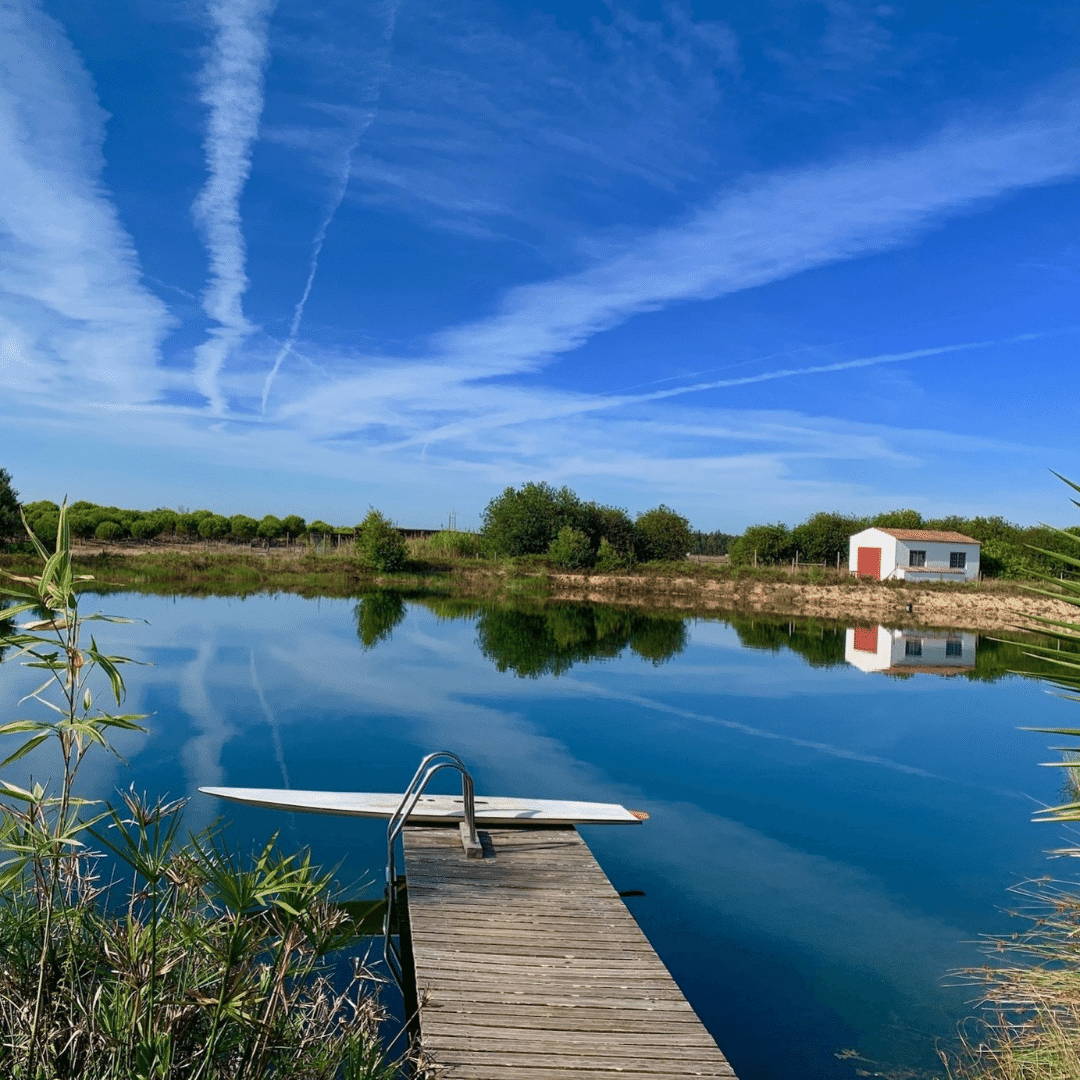 Our beautiful venue has plenty of indoor and outdoor space to chill, read a book, or have an intimate conversation.
Why not relax and have a snooze in one of the heavenly hammocks?
The pristine, freshwater lake is perfect for a swim.
As temperatures rise through the summer months we can't think of a better way to cool off!
Cocoon is located in the coastal Alentejo region. Also known as The Costa Vicentina, much of the Southwest coast of Portugal is protected by a natural reserve. This means that development stays constrained, with traditional architecture + small farms dotting the land. The nearest town is the charming Vila Nova de Milfontes. The Vicentine Coast Natural Park runs about 100 km down the coast. The preserved nature has a strong + wild character here, creating landscapes of breathtaking majesty. The coast is ideal for swimming, surfing, and world-class hiking along the gorgeous sandstone bluffs.
Conde Nast Traveller recently wrote about this up & coming area, a place where people like Carli Bruni & Christian Louboutin come to escape.
The fabulous untouched Praia do Cavaliero, with it's sandy beach, is 12 minutes drive from the venue. Perfect for hiking, swimming or sunbathing it really is suitable for everyone, especially if you are looking to cool off in the clear blue waters.  
Cocoon is minutes from the simple fishing village of Zambujiera do Mar, in the Alentejo region, which is known for its long stretches of untouched coastline, and charming white-washed villages.
From Lisbon, Coccon is around two hours drive south (from Faro, Cocoon is slightly closer).